Mark: I'm here in the shop with one of D&H's crew members: Jack Sullivan.  Jack you've had a really strong season so far and caught some really nice fish. Would you say this is your best start yet?
Jack: Yeah I'd definitely say the spring was really good to me. Then this summer I've been working a lot, but I've been trying to get out every day that I can. I've had some good after-work trips as well.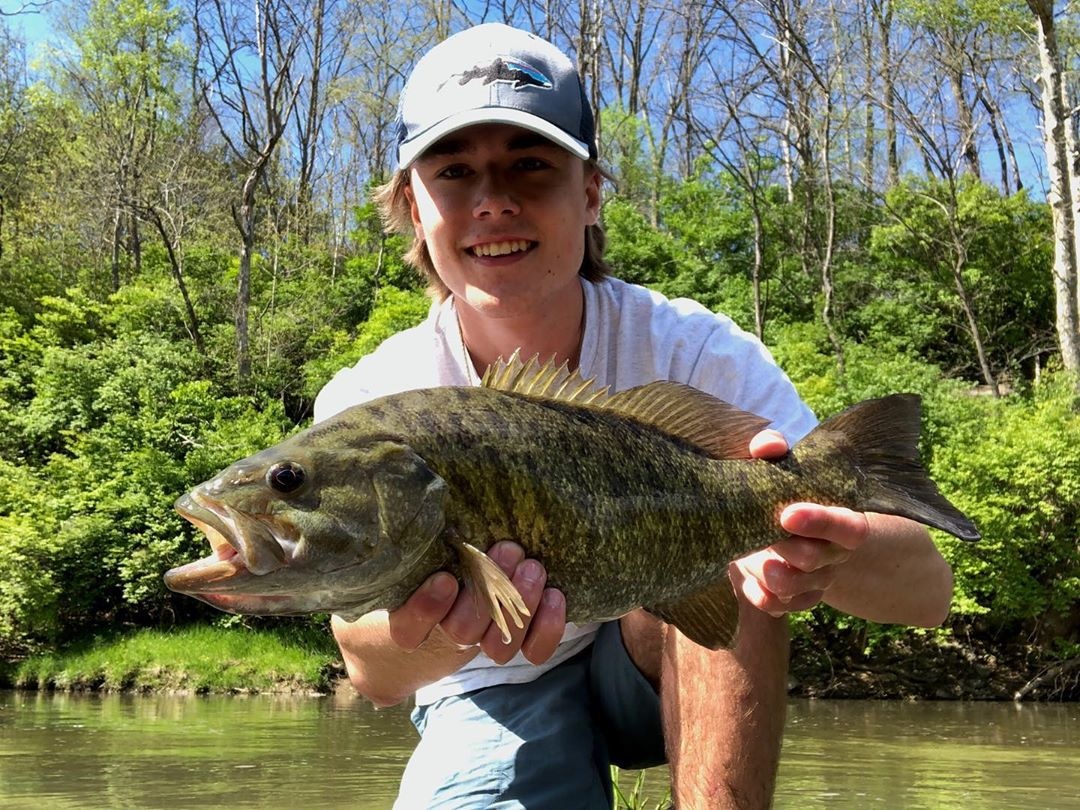 Mark: So Jack if you had to pick two flies for the entire summer what would they be?
Jack: probably a chartreuse popper and a shad imitation, like a 4" white bait fish

Mark: OK yeah and you're throwing these on what weight rod?
Jack: A fast action seven weight, with an intermediate line
Mark:  OK and what does your leader look like?
Jack: I have a 16 pound mono leader that is about 6 feet long.  I have about a foot of either 16 or 12 pound fluorocarbon on the end of it

Mark: Jack when you first walk up to a stream, what kind of water are you looking to target?
Jack: A deeper pool off of the faster moving water is my favorite, and usually in the 50 to 100 yards after the fast stuff there's usually a deep hole or two against the bank. Stripping streamers through those deeper holes is a lot of fun.

Mark:  OK that sounds great and then in your fishing pack, what's your "go to" snack to have on the stream
 Jack: I normally have a chocolate chip Cliff bar.