The clarity of the stream looked much better than last week, but the water level is still a bit low.  Hopefully rain will pass through our area this coming week.

I started the day off with a bead head rubber leg bugger.  This is the same fly I have thrown for years.  Not much luck.  Slow start to the day.  I finally convinced one smallie to take the bugger as I was swinging it off a rocky bank.  Average size; nothing to write home about.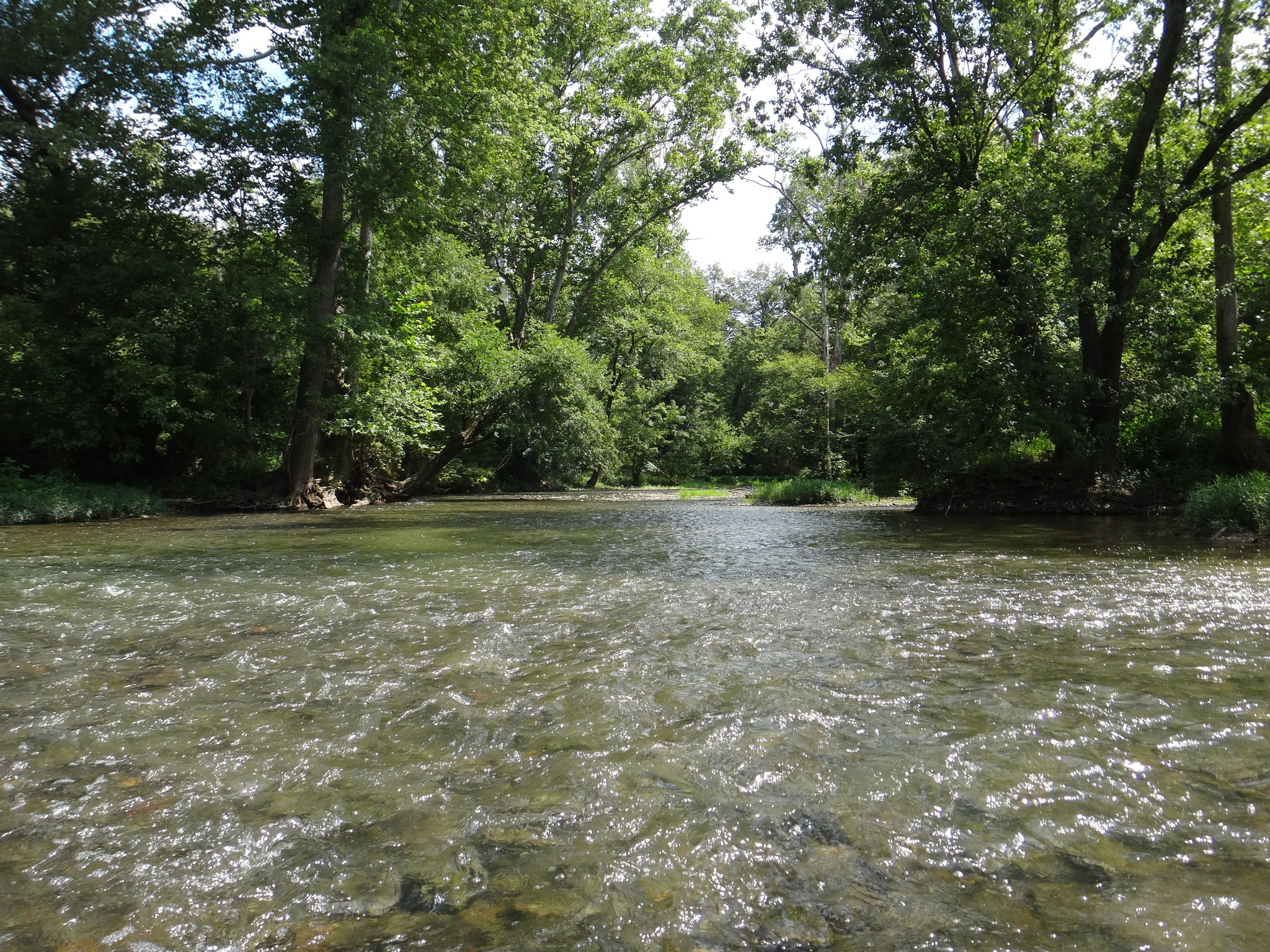 I switched many times during the first half of the day.  At least eight different flies: popper, foam cicada, couple different streamers.  Not much excitement.
I then put on the D&H Clouser (purple & white to mimic Ted's larger purple & white streamer).  First cast...BAMM.  Nice take and we are off to the races!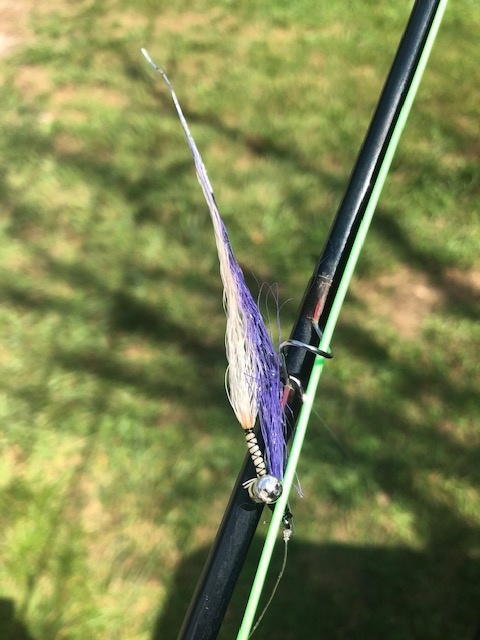 The rest of the day I stayed with the D&H Clouser and it produced ten fish with three being above average.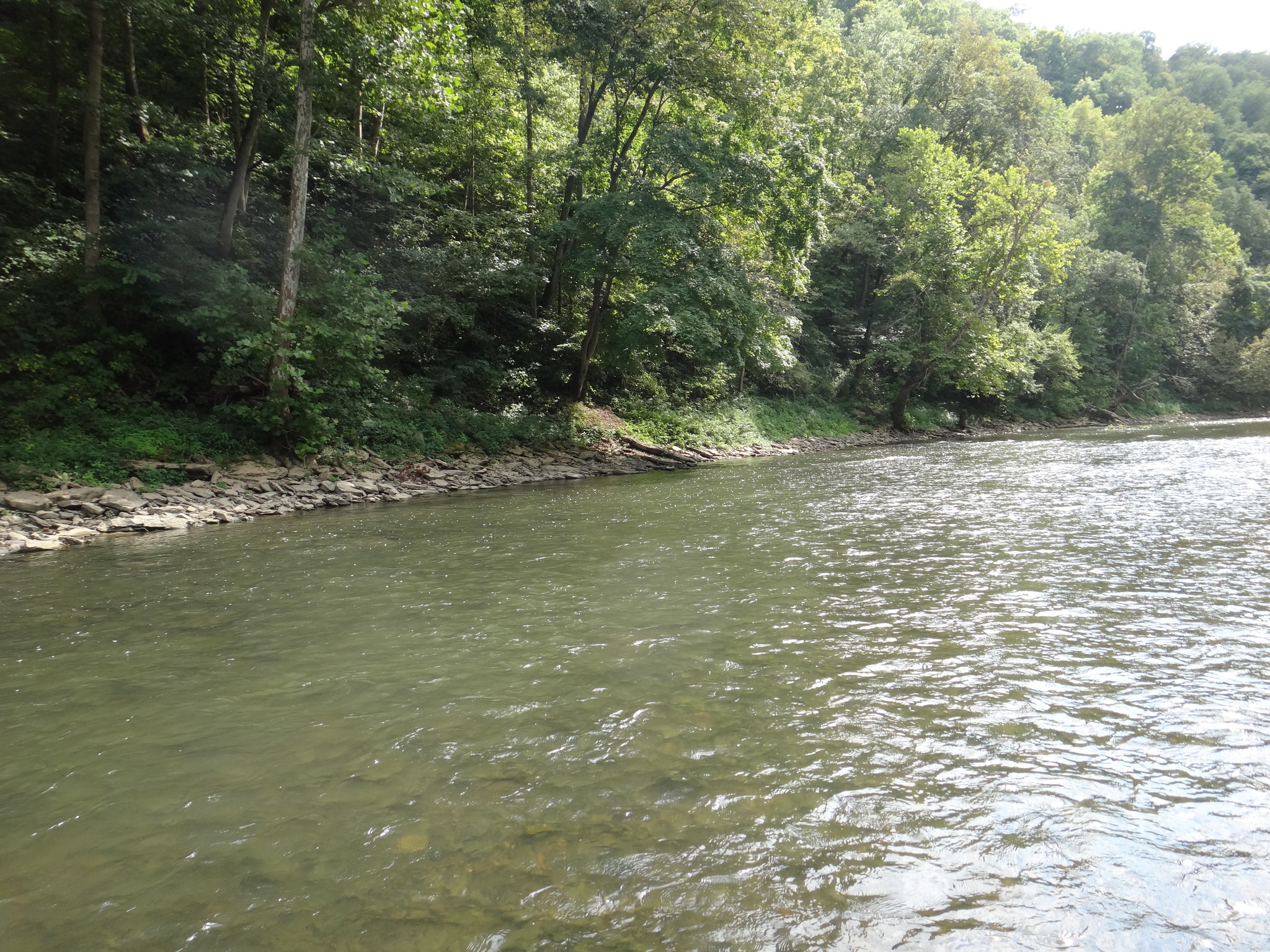 Moral of the story..."If it ain't happening, switch it up!"